Shown for the first time at the amazing 'Intramurs'  festival, Valencia…. #Atopic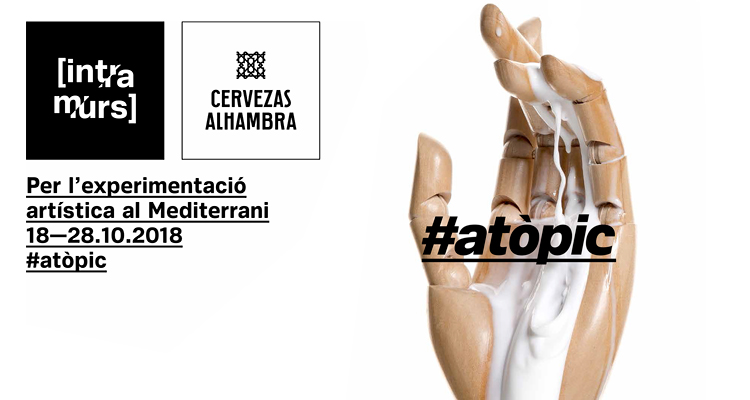 'The Squeeze' is born from a natural landscape, bucolic in appearance, that responds to a large scale economy that functions under a determined economic model. It is a piece that is a reaction to and reflects on the limits of our contemporary world at a time of extreme conditions and deep changes.
Andy Warhol used every day objects from popular culture in a creative way. Tins and other packaging or objects advertised on the television, on special offer in the supermarket, acquired by post or by internet and they are pretty to look at.
In this way, and by way of the transformation, an every day object innocent in appearance, transmits a message that reaches much further.
The days of work in my studio making the squeezer reflect the changing annual cycle of the agricultural calendar, the budding, the pruning , the piles of branches, the fruit….uniting the exterior world of the fields with the work of the interior, the domestic spaces, the kitchens, where food is manipulated under the same guide lines of order, cleanliness, and rhythm that is employed in agriculture.
The intricate interactions, interdependencies, the effects and repercussions of our economic model and its impact on our earth are as complex as the structure formed by the branches of the piece.
The 'Squeeze' is an installation by Lesley Yendell, the project was created with a photographic documentation by Consuelo Bautista.
Susi Blas is in Valencia.
Hemos rodado hoy para Metrópolis la preciosa pieza de la artista inglesa Lesley Yendell en Intramurs 2018 #Atòpic. Partiendo de la forma de un exprimidor, ha creado una escultura de ramas de melocotón, recogidas a lo largo de todo el año… en su estudio en el Penedès . Resonando con la cúpula del convento del Carmen, es una obra abierta a distintas interpretaciones y sugerencias…